Our bar is among the most elegant and comfortable in Costa Rica, setup with numerous TV monitors to catch every American sporting events. Sportsmens lodge is famous for its social ambiance and American cuisine in Costa Rica. After visiting Sportsmen's Lodge in San Jose, Costa Rica, you will be able to tell all of your friends
I am a true Sportsman!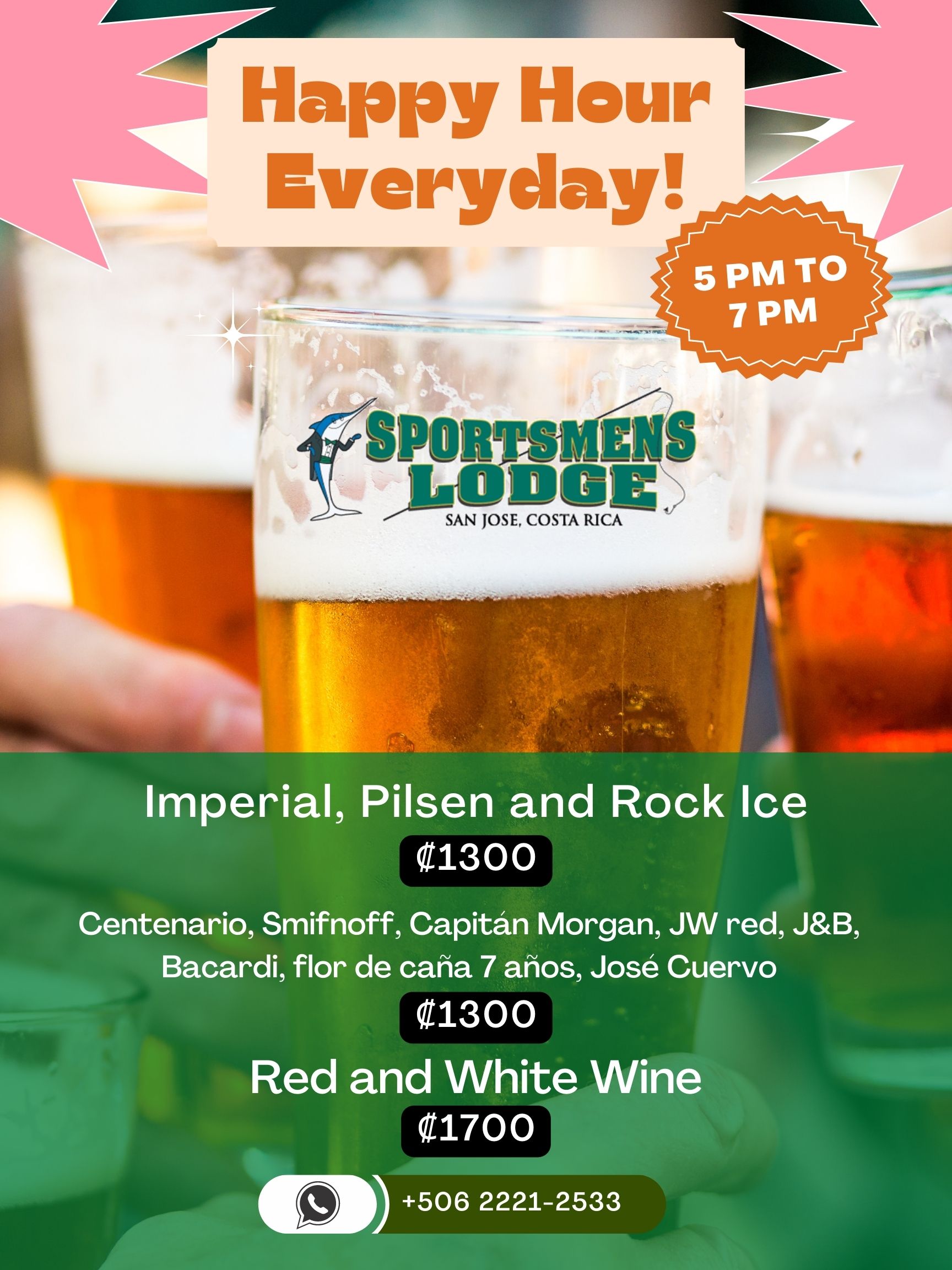 Enjoy Our American Cuisine
We have a selection of steaks, fresh seafood, Tex-Mex, and the best Ranchera hamburger in San José.
Reviews
The best place I know to be during sporting events is the sports bar at the Sportsman's Lodge. It has the friendly feel of a small town bar in a big city. The hotel consistently strives to provide a quality experience for its patrons.
Great establishment that's run very well and has an excellent staff.
I live just down the hill from this place. I enjoy the atmosphere and the American style food served all day. I am not there for the other voluptuous offerings but feel very comfortable in the place. Very pretty building too.
Our Location
Need Help?
Please do not hesitate to contact us by email, Whatsapp or call from the US at 800-291-2798.