Co-sponsored by CRT and Go-Wide Sports!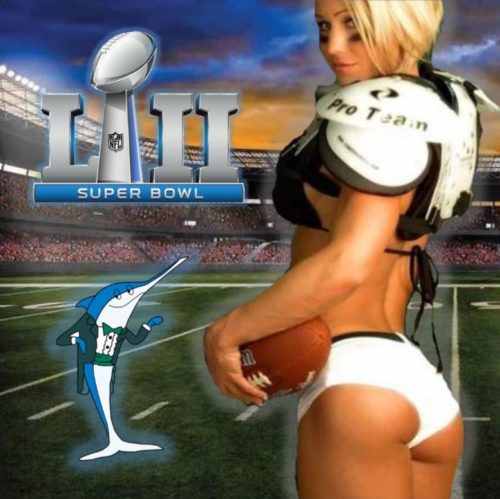 Sunday, February 4th 2018
Super Bowl Sunday
Join Us Approximately 2 1/2 Hours before Kickoff
(3:00 PM Costa Rica Time)
Party Continues Until 1 Hour After the Game
Only 200 Tickets Sold
All You Can Eat and Drink
Included for 8 Full Hours
Cost: $60.00 per person
Cash preferred over credit card payment
CRT VIP Members receive a discount of 10 percent (cash payment only). Tickets on sale now at the front desk or reserve with online request form. Each person needs to be a member "on their own" to receive this or any other CRT VIP discount.
In order to insure that all our CRT VIP's who will be in town for the Super Bowl weekend enjoy themselves and the game, Once again CRT has come to an agreement with Bill at the Sportsmen's Lodge that will benefit all our members. Every year the Sportsmen's lodge Super Bowl party has been described as the best place to view the game along with all your CRT brothers.
*Yes this means over 8 hours of food, beverages and entertainment for 1 price, do the math and you will see the value!
Drinks: Open Bar all you can drink containing all typical Costa Rican Beers, Vodka (Smirnoff), Scotch (JW RED), Whiskey, Tequila Shots (Jose Cuervo), Variety of other juices, water, sodas etc.
Food: 6 football game menu items served constantly by roaming servers from party's beginning till end, you won`t go hungry.
Entertainment: Sportsmen's lodge / Budweiser girls dancer / etc + as always a visit by the Mariachi Band. Many more surprises and gifts. It`s not "just the game" it is a fabulous and now famous Super Bowl Party/event at SL.
$9,500+ in Football Pools, $4,000 in Raffle prizes, Drawings, and of course the ability to wager on the game & much more!