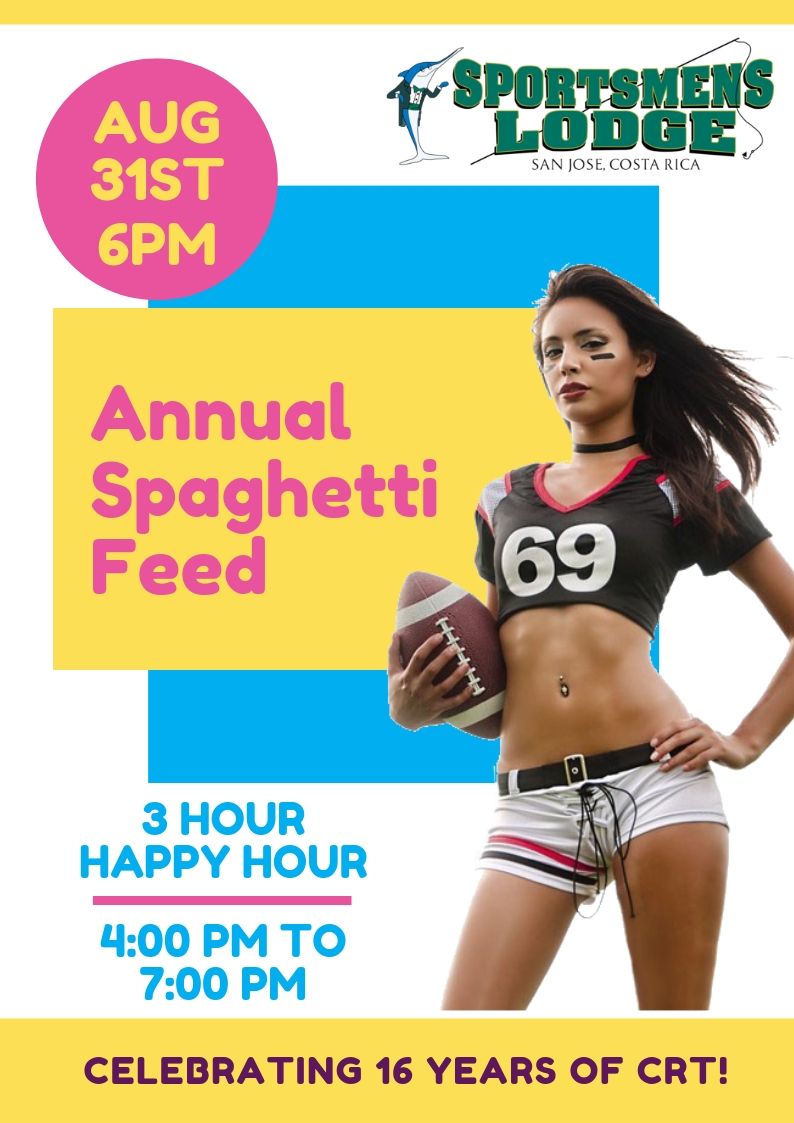 Oh-Oh Look Out! Another CRT VIP PARTY!!
Dinner is just $9 +tax per person (No Entry Fee to attend event). Spaghetti dinner starts at 6:00 pm.
Enjoy the first full weekend of the 2019 College Football Season.
This event will again be co-sponsored by CRT and Sportsmen's Lodge.
Stay with us for the Party Weekend
Saturday, August 31st @ 6 pm until closing
What a great excuse to get everyone together on this big weekend! Celebrate 16 years of CRT. Wear something light, the place will be packed!! With the "All you can eat" Spaghetti Feed, "3- hour" drink specials music & dancing who knows a Party just might break out!
Ladies' Night
Free house drinks (select beverages only) for ladies, 4:00 pm until 7:00 pm. Restrictions apply, so please ask the bartenders for details before ordering.
Celebrating 16 Years of CRT!
Please do not hesitate to contact us or call 800-291-2798, if you have any questions or prefer to book by phone.